"Success is nothing more than a few simple disciplines, practiced every day."
– Jim Rohn -
MEET OUR TEAM
Flagstone's team of committed individuals work together to ensure you only receive the highest level of advice and service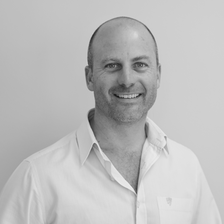 BRENT COCKS
FOUNDER
As a Certified Financial Planner, Brent has been working in the Financial Services Industry since 2001. He holds a Post Graduate Diploma in Financial Planning and received the South African Council Award for Taxation in 2002. After working at Old Mutual for over six years Brent founded the Flagstone Group in 2007.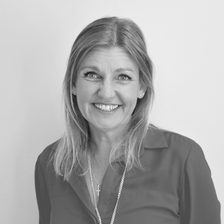 TANYA LUND
EXECUTIVE FINANCIAL PLANNER
Tanya left her own company, PROGRO, to join the Flagstone team in January 2019. She is a Certified Financial Planner and has been working in the financial services industry since 1999. Her experience is evidenced in the holistic financial planning and advice provided to her clients.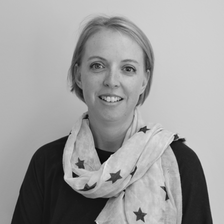 NATALIE SIMONS
SERVICE SPECIALIST - MEDICAL AID & GAP COVER
Natalie has been Brent's original right hand person since they started working together in 2003. Through her exceptional client service she has been instrumental in building Flagstone to the company it is today. Since 2016 Natalie has been focussing on helping our Medical Aid and Gap Cover clients and is regularly complimented on her efficiency and friendliness.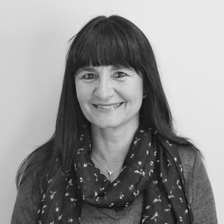 GILL NELL
EXECUTIVE ASSISTANT
Gill joined Flagstone in 2016 with 12 years' experience as an Executive Assistant. Besides keeping Brent on his toes, Gill assists with his Life Insurance and Investment clients. Brent still can't believe he managed to find someone able to live up to the high standards set by Natalie.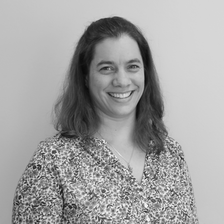 AISHA DADOO
SERVICE SPECIALIST – PET INSURANCE
Aisha has been looking after our Pet Insurance clients since 2018. Although new to the industry her efficient and companionate manner takes the pain out of vet bills when our client's furr kids aren't feeling well.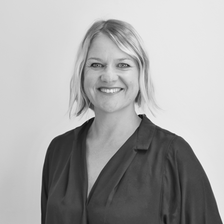 MICHELLE HARDY
EXECUTIVE ASSISTANT
Michelle joined Flagstone with Tanya in January 2019 as her assistant. This inseparable sister team has been working together since 2012 where Michelle has been handling everything from tax submissions to winding up of deceased estates.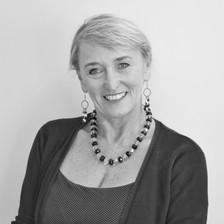 JULIET LUBBE
FINANCIAL LIFE & BUSINESS COACH
Juliet brings many years of local & International expertise at an Executive level in coaching individuals, teams and businesses to identify the challenges that prevent them from reaching their goals. Working together to uncover and identify their objectives, what motivates them and holding her clients accountable in order to bring about change.
"Most people don't plan to fail, they fail to plan."
– John L Beckley -
FLAGSTONE
Independent, objective financial advice
Flagstone, an Independent Financial Services company was founded in 2007. Our commitment to our clients is to provide honest and appropriate financial advice for their individual and business circumstances. By employing the services of specialists in their field we are able to provide the highest levels of advice and service in the following areas:
FINANCIAL, LIFE & BUSINESS COACHING
Managing what you earn is often more important than how much you earn but nowhere near as important as achieving a healthy life/work balance.  From understanding your personal psychology of money to identifying your "financial life" goals and aspirations, we will facilitate and assist you in creating and achieving goals that really matter, to you and your family.
HEALTHCARE
Private medical cover is an expensive piece of mind purchase that you hope you'll never have to use. If you do need it you want to know that you are properly covered. Being Independent allows us to source the most appropriate medical and gap cover for your particular situation ensuring you're not over paying or under insured.
PET INSURANCE
Looking after the whole family is important to us. Whether your pet is ill, injured themselves, been involved in an accident or fight, don't let the prospect of a big vet bill prevent your best friend from getting the medical treatment they need. Our own pet insurance products DogSure & Catsure are designed to provide simple, comprehensive cover.
LIFE & DISABILITY INSURANCE
Do you know for sure what financial position you or your loved ones would be in if you were unable to work due to death, disability or illness? We are able to tell you exactly what your current position is, develop a plan for your unique situation and provide comparative quotes from South Africa's top Life Insurance Underwriters. Once implemented we'll review your circumstances regularly to ensure that your life insurances still meet your requirements.
ESTATE PLANNING
Born free, taxed at death. Passing away can be an expensive affair and a badly structured estate can leave your loved ones with far less money than you hoped. Delays in winding up an estate can also prolong the trauma already experienced by your death. We will calculate all your expected Estate Expenses (Executors fees, Estate Duty, Capital Gains Tax, Conveyancing Fees and debts) so you know what will be left for your beneficiaries. From there we can advise you how best to structure you estate to minimize expenses at death. In association with our attorneys we can redraft your Will and set up Family and Business Trusts were necessary.
BUSINESS ASSURANCE
Ever thought of going into business with your business partners spouse? What would happen if an important person in your business could no longer work? These are important considerations and should be part of every businesses Risk Management Plan. We are able to advise on and structure your Buy & Sell Agreements, Key Person Assurance and Business Contingency Cover to ensure the ongoing success of your business if tragedy strikes.
INVESTMENTS
You've work hard for your money and deserve to have it properly invested and looked after. With so many options to choose from (Money Market, Retirement Annuities, Unit Trusts, Endowments, Property, Stock Market etc.) where do you start? We've been managing and growing our clients wealth since 2001 during some of the most volatile economic periods in history. We only use South Africa's most reputable Fund Managers and believe that the strategic allocation of your funds should deliver the desired returns while minimising risk.
"Your time is limited, so don't waste it living someone else's life."
– Steve Jobs -
Testimonials
What our clients have to say about us
"Brent is a professional financial consultant who has his clients best interests at heart , looking to save you money and give the best options to suit your personal requirements. I would highly recommend his services to any person who needs sound financial advice and wants to put their money to the best use."
"A very worthwhile, helpful and enlightening course which I frequently recommend to my clients!" (on financial coaching)
"I attended a series of coaching sessions with Brent in 2009 and while I wasn't totally sure I was going to benefit much from it, it was clear how wrong I was from the first session. You won't know how much you need this until you've done it! I was impressed by how much I learnt from it, and am still applying the knowledge every day. Anyone, from business owners to employees, will seriously benefit from it... It's a pleasure to do business with Brent, and I recommend his services to everyone. I have sent a number of people to see him and they all have glowing accounts about what he did for them!"
"I have just done your financial management course, and can honestly say the info is invaluable - some things you'd think are obvious, but you've never heard it put quite that way, and it just makes sense! Great job! Thanks for a very enlightening course!"
"Flagstone has added a whole new dimension to my financial planning, enabling me to achieve goals I thought was impossible, and continues to provide valuable insight and innovation."
"A penny saved is a penny earned."
- Benjamin Franklin -
CONTACT US TODAY
Need to get hold of me? Please feel free to email, call or text me.